Warning! 404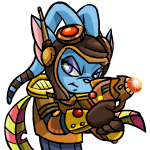 Dr. Sloth has paid me to make sure that this page is destroyed properly...
Believe me, he pays very well.
Hmm. Seems as if this page isn't here. You probably clicked a bad link. But never fear! You can aid us in correcting the problem. Simply click here and fill out the form to send in a Bug Report!